Partners

Digital Partnership
15-16 Cornwall Terrace Regents Park
London NW1 4QP United Kingdom
Tel +44(0)20 7467 3616
www.digitalpartnership.org
Registered Charity Number 1024119
ITExpeditors is the North American authorized 'Donor to Dock' facilitator for The Digital Partnership.
The Digital Partnership (DP) is an international initiative of The Prince of Wales IBLF (International Business Leaders Forum), and is supported by leading global corporations and institutions including The World Bank and United Nations.
Founded in 1990, the IBLF's mission is to promote international leadership in responsible business practices, to benefit business and society. The forum works strategically with businesses, civil society and the public sector in transition and emerging economies in order to achieve socially, economically and environmentally sustained development. The IBLF is engaging business with communities on the ground in partnerships in over 40 developing countries.
The DP delivers affordable technology & Internet access for learning, enterprise and social development in developing countries. Donating your computers translates unwanted technology into a valuable gift. By making this social investment, hundreds of thousands of children in the developing world will have the chance to use computers. Together, ITExpeditors and The DP will ensure that these computers are deployed in a sustainable way and that no waste is deployed across borders.
__________________________________________________

nhbsr
P.O. Box 3562
Concord, NH 03302-3562
http://www.nhbsr.org
Faith Wilson
(603) 645-2605
To further compliment our environmental and social efforts, we are active members of the nhbsr (NH Business for Social Responsibility). The nhbsr is a NH based not-for-profit organization whose focus is 'People, Principles and Profits'. Their mission is to build and support a network of businesses committed to adopting socially responsible business practices, recognizing that people, principles and profits are inseparably linked.
• Businesses can do well while doing good.
• Social responsibility begins locally, with each of us.
• Businesses can be financially successful while bringing out the best in the human spirit, enriching the community and being respectful of the natural environment.
__________________________________________________

ElectroniCycle
461 West Broadway
Gardner, MA 01440
Dick Peloquin
(978) 632-7666
EPA ID Number MAR000503359
Class A Recycling Permit #W038533
ElectroniCycle is our recycling partner for waste streams including;
Monitors/Glass/CRT's
Carcasses (Plastic Shells & External Metals/Steel)
Shrink Wrap
Styrofoam Packing
Static Bags
Plastic Bags
Fluorescent Bulbs
__________________________________________________

Northeast Resource Recovery Association (NRRA)
9 Bailey Road
Chichester, NH 03258
Todd Ellis
(603) 798-5777

The Northeast Resource Recovery Association (Co-op) is a pro-active, non-profit working with its membership to make their recycling programs strong, efficient and financially successfully by:
Providing cooperative marketing, cooperative purchasing, educational and networking opportunities.
Developing innovative recycling programs.
Creating sustainable alternatives to reduce the volume and toxicity of waste.
Educating and informing local officials about recycling and solid waste issues.

NRRA is our recycling partner for waste streams including all paper and corrugated cardboard
__________________________________________________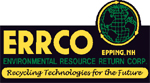 Environmental Resource Return Corp. (ERRCO)
P.O. Box L
Epping, NH 03042
Jonathan Hixon
(603) 679-2626

ERRCO is our recycling partner for:
__________________________________________________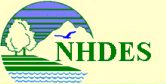 The NH Department of Environmental Services
6 Hazen Drive
Concord, NH 03301
Christopher Way
(603) 271-6847


ITExpeditors is listed on the NH DES website as a 'processing facility' capable of managing assets for businesses, community and municipalities. The NH DES has granted ITExpeditors an EPA ID no. based on proper notification, recording of inventory, employee training, and universal waste labeling. Most E-scrap is considered 'universal waste' under the NH state laws regulating solid and hazardous Wastes because of the various toxic materials/heavy metals contained in these products including; lead, mercury, chromium, nickel, zinc, lithium, cadmium, etc. ITExpeditors has been designated as a LQH (large quantity universal waste handler).
ITExpeditors EPA ID No: NHD510184559